This is your opportunity to make an investment which can provide enormous pleasure for many years to come. Holiday home ownership with Shorefield Holidays will give you the opportunity to buy an exclusive holiday home in Dorset or the New Forest in Hampshire, built on a beautiful holiday park. Located on the South Coast of England, this is your opportunity to make every weekend a holiday, and create a "home-from home". This is the chance for you to use your own holiday home whenever you want.
Access to Gyms, Spas, Indoor and outdoor Swimming Pools
As a home owner, you'll have access to five star leisure facilities including gyms, spas, indoor and outdoor swimming pools, plus you'll become part of the Ambassadors Club and this means you will get access to member-only benefits and discounts.
We're talking about an award-winning, family run company with seven stunning ownership parks in Dorset and the New Forest. Simply fill in the short enquiry form and a member of the team will be happy to help with your enquiry, give you a VIP Tour or show you first-hand the benefits of owning a holiday home.
The property range includes stylish lodges and static luxury caravans, offering spectacular living spaces that provide quality, style and comfort. The properties are located in the UK at 7 attractive South Coast locations:
Forest Edge Park
Ringwood, Dorset
Merley Court Holiday Park
Wimborne, Dorset
New Forest Lodge Retreat
Milford on Sea, Hampshire
Oakdene Forest Park
Ringwood, Dorset
Shorefield Country Park
Milford on Sea, Hampshire
Swanage Coastal Park
Swanage, Dorset
Wilksworth Caravan Park
Wimborne, Dorset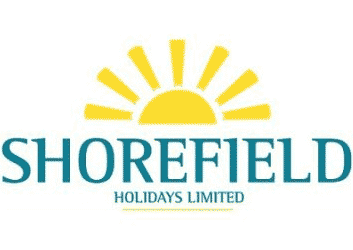 When you deal with Shorefield, you are buying into 60 years of experience to guide you through the home ownership process and the service is backed up with an after sales care team.
A newly home purchase is provided with a warranty and the home itself is decorated, furnished and equipped to your own taste.
The company has regular seasonal sales and special promotions to attract new buyers, and offers have included "money off" deals and a free "moving-in pack" worth thousands of pounds. This is your opportunity to learn more about holiday home ownership at Shorefield Holidays.
Holiday Home Rental Discount Code
If you're searching for the latest discount codes for Shorefield Holidays, here comes the good news because you've come to the right place:
Go To Shorefield Holidays Discount Code
Luxury Houses & Cottages


Caravan & Lodge Holidays


Camping & Touring Pitches