35% IBEROSTAR 2023 Promotional Code for Hotel Resorts
Are you searching for IBEROSTAR promotional codes? Do you want to book holiday resort hotels at a discounted price?
Use This 35% Code Before End June 2023
Ideal for city break holidays, this is our latest code promo for 2023: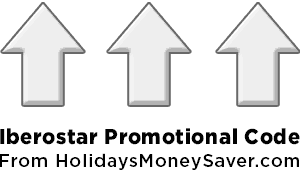 Notes regarding the offer above:
Includes accommodation in Europe, Middle East and Africa.
Valid for bookings and stays until end June 2023.
Add This 30% Code Before End April 2023
Use this code for bookings and stays stays from November 1, 2022 through to April 30, 2023:
Latest promotions for 2023 revealed below: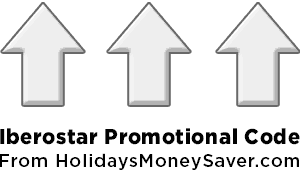 Notes regarding the offer above:
Includes hotels in Europe and Africa.
Excludes city hotels (please see our exclusive city break offer below).
You must book before end of April 2023.
Valid for bookings and stays from November 1, 2022 through to April 30, 2023.
Certain peak holiday dates are not included: 05/12/2022–08/12/2022, 23/12/2022–01/01/2023, 15/02/2023–26/02/2023, and 02/04/2023–09/04/2023.
Ideal for Couples, Family Groups & Small Groups
Introducing an offer for all seasons, including peak summer travel:

Get Promo Codes & Open Site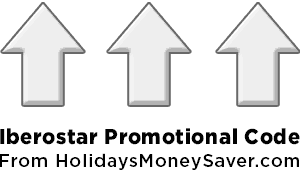 We show you how to save money and get a discount code for holiday vacation room bookings during peak summer and late summer season.
Holiday Deals Available Now: Bookings in 2023 & 2024
Latest >>> Iberostar Offers
<<< Latest

...as an option to the above discount coupon, when you reach the official home page, go to 'Hotel Special Offers' (top, middle of the screen) for the latest ongoing discounted special deals at worldwide holiday resort destinations.
Group Bookings for Leisure Hotels & Vacation Holidays
You can consider taking advantage of the promotions on this page if you are going on holiday alone, travelling as a couple, taking a family break, planning a luxury vacation trip, or reserving and paying for rooms online for a small group, such as a wedding party or other types of private functions.
Depending on the accommodation and resort you select, the full spectrum is catered for:
Solo holiday.

Travelling as a couple, including honeymoon couple.

Family vacation trip.

Small party, including wedding function.

Business meeting.
With over 100 different 4 and 5-star hotels, this site offers a selection of destinations for wonderful trips, get-aways and holidays at major tourist destinations in Spain, the Mediterranean and Caribbean. Normally considered for the first choice for leisure trips, they also have worldwide facilities for events and business meetings.
In one transaction, you can book 3 separate rooms:
Select up to 6 adults per room.
Children: select 1, 2, 3, or 3+ children.
Travelling with a party or arranging grouped accommodation can be costly, so you can significantly reduce your costs when grouping everything together and then save money with a discount code promotion.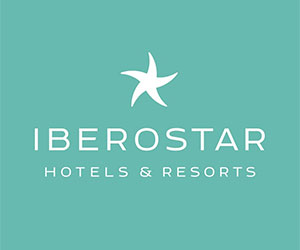 Currency:
Multi-currency, a large number of global currencies are supported. Depending on which destination country you select, you can see your price in a number of major global currencies, which can include:
CAD: Canadian Dollars.
EUR: Euros.
GBP: British Pounds.
USD: US Dollars.
CHF: Swiss Franc.
MAD: Moroccan Dirham.
TND: Tunisian Dinar.
HUF: Hungarian Forint.
CVE: Cape Verdean Escudo.
DOP: Dominican Republic Peso.
BRL: Brazilian Real.
JMD: Jamaican Dollar.
MXN: Mexican Peso.
CRC: Costa Rican Colon.
HRK: Croatian Kuna.
TRY: Turkish Lira.
Currency conversion is approximate and taxes are included.
Plus, a currency converter is provided at the top of the screen and it can convert an even larger selection of leading global currencies.
Please note that the terms and conditions (including those which relate to cancellation or amendment), as well as the rates of your booking are those shown on the web page of the official site where you make your booking.
Website Language:
Multilingual site service:
English.

Français.

Español.

Deutsch.




Italiano.

Português.

Russian.
Country:
Offering more than 100 vacation resorts in 16 countries worldwide, including:
America: Brazil / Cuba / Jamaica / Mexico / Dominican Republic.
Spain: Andalusia / Canary Islands / Majorca.
Rest of Europe and Africa: Bulgaria / Cape Verde / Greece / Hungary / Morocco / Montenegro / Tunisia.
Iberostar Reviews from Hotel Guests at the Resorts
Each time you click through to the resort accommodation at the official website, you can read guest reviews from real customers who have already stayed at the accommodation and used the services and facilities.
There is a 5 star rating system (which is actually based on combined score ratings from 0 to 10) and the guest comments feature feedback on everything you would expect, including the rooms, cleanliness, restaurants, facilities, location, sleep quality and value for money.
From time-to-time, customers will also provide feedback about the suitability of the resort for travelling solo, couples in partnership, families or business use.
What about dress code? Some restaurants and bars at the resorts have a casual-elegant dress policy, which can include "long pants and short with sleeves are required for gentlemen over 18 years old". To find out more, use the search box in the top right corner on the official website.
Latest Monthly Deals - For Customers Worldwide

Check out the latest promotions and last-minute deals on offer each month: Jan # Feb # Mar # Apr # May # Jun # Jul # Aug # Sep # Oct # Nov # Dec.
Iberostar Group Rates For Multiple Rooms & Long Stay Vacations
If you want to book multiple rooms or of you need to book an extended stay trip for a long vacation or business event, the good news is we have got that covered. We have useful tips on how to get group room rates, book multiple rooms and reserve a group booking discount at Iberostar Hotels.
Learn more at the Iberostar.com
official website.