Are you searching for discount offers for Aria Resorts in the UK? Following a recent redesign of the official Aria Resorts website, the discount code field (offer code promo) was removed from the home page holiday property search bar. The good news is we can still bring the best discount offers to you through TripAdvisor, giving you the opportunity to book discounted holiday home breaks at Aria Resorts holiday home properties across the UK through our partner holiday booking sites such as Expedia, Hotels.com and Booking.com.
This also gives you the opportunity to read hundreds of resort, camping site and holiday home reviews, see the star ratings from real customers and get access to lowest price guarantee deals.
Remember to book early to avoid disappointment. With international travel options being restricted during the coronavirus COVID-19 pandemic, UK holiday resorts are expected to become fully booked early in 2021. Don't be late and save money on your next holiday at the beautiful resorts located across the UK in Cornwall, Isle of Wight, Devon, Yorkshire or Dumfries & Galloway: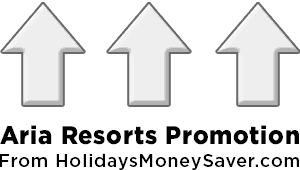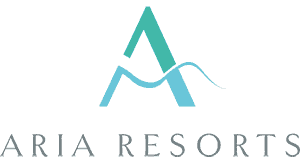 UK Special Offers Save Up To 50% Discount
The official website has a dedicated special offers page for ongoing discount promotions and you can get up to 50% OFF the cost of the Isle of Wight ferry. Also look out for the new season holiday resort promotions running during the year, including Spring Escapes, Easter Getaways, Summer Sunshine, Half Term Holidays, Autumn Retreats and Winter Breaks. Make your money go further when you book your vacation online.
Updated For 2021 >>> Cornwall Resorts <<< View List
The resorts are located in the most appealing destinations across the UK:

CORNWALL
Aria Retallack Resort & Spa
Hotel Suites
Lodges
Premium Barns
The Retallack Resort in Cornwall has a beautiful collection of luxury lodges and suites, with an award-winning waterpark and spa, offering a wide variety of aquatic activities.

Aria Newperran Caravan Site
Caravans
Lodges
Accessible Caravans
Newperran Caravan Site in Cornwall provides caravans and lodges with sea views of the wonderful Cornish coast. Facilities include an indoor pool, adventure playground and skate park.

Aria Newquay Bay Resort (previously known as Newquay View Resort)
Caravans
Camping Pods
Accessible Caravans
Newquay Bay Resort in Cornwall is located in just two miles from the vibrant town centre of Newquay, but set in a peaceful valley amongst the surrounding countryside allowing guests to enjoy the best of both worlds.

Aria Bude Holiday Resort
Caravans
Lodges
Accessible Caravans
Bude Holiday Resort in Bude, north Cornwall is a family-friendly holiday site offering lodges, caravans and accessible caravan options. Discover some of the best scenery in Bude as you head along the private pathway direct from Bude Holiday Resort to the South West Coast Path.
ISLE OF WIGHT
The Bay Colwell Resort
The Bay Colwell Resort in the Isle of Wight is a collection of cottages and beach houses which sleep between four and six guests. The resort is stone's throw away from a sandy beach, the luxury hot tub cottages at Colwell are set in a tranquil cliff top location by the sea.

The Lakes Rookley Resort
Lake houses
Caravans
Cottages
Accessible Caravans
The Lakes Rookley Resort in the Isle of Wight is centrally located with lake houses, cottages and caravans set in beautiful parkland. The Lakes Rookley also has a range of family activities.

Aria St Helens Resort
St Helens Resort is a luxury coastal resort in the Isle of Wight offering luxury lodges and caravans with access to local beaches including the secluded Priory Bay beach.

Aria Priory Bay Resort (Currently Closed For Redevelopment)
Priory Bay Resort with its grand stately home is set on an historic 60 acre estate on the sandy shores of the sunny Isle of Wight. Facilities include a secluded beach, swimming pool, bar, restaurant and much more.
DEVON
Aria Gara Rock Resort
Boutique Rooms
Hotel Suites
Gara Rock Resort offers a luxury hotel and self-catering accommodation with deluxe facilities on the south Devon coastline. The resort property includes a spa and restaurant.
YORKSHIRE
The Bay Filey Resort
Apartments
Cottages
Lodges
Beach Houses
The Bay Filey Resort is set in wild meadows and next to a beautiful sandy beach. With its own leisure complex, Filey is the perfect location for active family holidays.
SCOTLAND - DUMFRIES & GALLOWAY
Aria Moffat Manor Resort
Moffat Manor Resort is located in the South West corner of Scotland in over 80 acres of mature woodlands, with streams, a private Loch and endless country walks. This is a beautiful setting that you will find hard to beat anywhere in the UK. The resort offers caravan and lodge holidays.
Please note this UK holiday company is not connected with the ARIA Resort & Casino on the Las Vegas Strip in Las Vegas, USA.
Next Steps
There has never been a better time to book an amazing holiday at a beautiful UK resort and you can find out more at Aria Resorts.