2020 Zafiro Hotels Promo Code SAVE up to 15% Hotel Resorts
Coronavirus COVID-19: view the latest information and check which hotels are open at ZafiroHotels.com
in Spain.
Are you searching for Zafiro Hotels promo codes? This is your opportunity to book luxury holiday resorts at reduced room rates and SAVE up to 15%. Zafiro offers luxury 4 star and 5 star hotels and resorts in Mallorca (Majorca) and Menorca (Minorca) in Spain and now we will promote the latest offer for 2020 and 2021:
View Promo Code & Open Site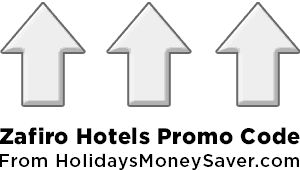 How to Enter the Discount Codes in 2020 and 2021

Each offer has a dedicated landing page to explain the terms and conditions and promotion expiry dates.


On the home page of the official website, where it says [Promocode] (revealed above) at the left side of the screen, 'Please enter your promocode' in the box provided and then click the [Apply] button.


And that's it! After you click the [Apply] button and then the [Search] button, you will see the reduced room rates.


Español: [Código Promocional] = Código de Descuento >> [Aplicar] >> [Buscar] : < 15% Descuento.


Deutsch: [Gutscheincode] = Aktionscode >> [Anwenden] >> [Suchen] : < 15% Rabatt.
Zafiro Hotels & Resorts Latest Discount Promotions

SAVE up to 15% Discount: let's view at the discount offers in Spain: Mallorca (Majorca) and Menorca (Minorca).
LATEST >>> Discount Offers
<<< LATEST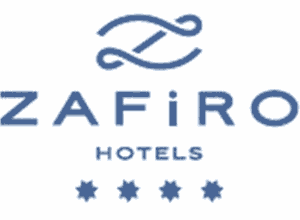 View List >>> All Hotels
<<< View List
Código Promocional # Gutschein-Code
Mallorca:
Andratx
• Zafiro Palace Andratx
Puerto de Alcudia
• Zafiro Palace Alcudia
• Zafiro Tropic
Can Picafort
• Zafiro Mallorca
• Zafiro Can Picafort
Cala Mesquida
• Zafiro Park Cala Mesquida
• Zafiro Cala Mesquida
Muro
• Can Ribera by Zafiro
Playa de Muro
• Zafiro Bahía
Palmanova
• Zafiro Palace Palmanova
• Zafiro Palmanova
Santa Ponsa
• Zafiro Rey Don Jaime
Menorca:
Ciutadella
• Zafiro Menorca

Website Language:
Multilingual international sites:
English: (EN).
Español: Código Promocional (ES).
Deutsch: Gutschein-Code (DE).
Country:
International bookings: hotels are located in Spain: Mallorca (Majorca) and Menorca (Minorca). In terms of company structure and background, this hotel group was created after the reorganisation of Viva & Vanity Hotels and the brand itself is inspired by the 5-star Zafiro Palace Alcudia Hotel which opened in 2015.


Monthly Promo Deals
Check out the latest promotions on offer each month: January # February # March # April # May # June # July # August # September # October # November # December.
>> 5% >> 10% >> 15% >> 20% >> 25% >> 30% >> 35% >> 40% >> 45% >> 50%
>>55% >> 60% >> 65% >> 70% >> 75% >> 80% >> 85% >> 90% >> 95% >> 100%.
40+ Day Bookings - Extended Stay For Long Duration Holidays
Ideal for business travellers or long stay holidays, this offer is valid for hotel visits lasting 40+ days in a single booking. For a hotel stay lasting longer periods of time, please book online using 2 transactions.
Package Holidays: Flights, Resorts & Airport Transfers
One of the unique appealing aspects of the site is that you can book hotel accommodation only, or choose to book a package holiday which includes flights and hotel. They also provide an airport transfer facility and you can learn more about the full range of services at the ZafiroHotels.com
official website.