2022 Update : Are you searching for UK holiday breaks with Park Leisure Holidays? Hurry, don't be late to reserve your booking! During the COVID-19 coronavirus pandemic, with international travel opportunities being severely restricted, UK holidays are selling out fast in 2022 and this is your big chance to save money on your luxury holiday reservation: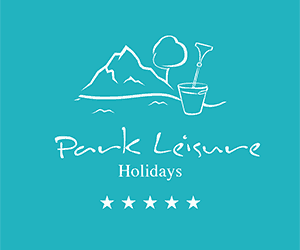 Cornwall
Perfectly situated for a fantastic holiday, these Cornish holiday parks are ideal for those looking to explore the beautiful beaches and countryside of North Cornwall.
Par Sands Park Leisure Holidays Cornwall Par Sands
Stylish holiday homes and lodges at one of Cornwall's most desirable holiday parks at a beach location with a restaurant, bar, adventure park and indoor swimming pool.
Pentire Park Leisure Holidays Cornwall Pentire
This is the perfect location from which to explore the stunning Cornish coastline and countryside. The Pentire 5 star holiday resort is located near Bude and has an adventure park with pet-friendly facilities and stunning beaches nearby.
North Wales
Located in an area of outstanding natural beauty, the Brynteg Coastal & Country Retreat offers stunning views of Snowdonia and the surrounding countryside of North Wales.
Brynteg Park Leisure Holidays North Wales Brynteg
Located on the foothills of Snowdon with its own private lake, the 5 star Brynteg Park is a nature lover's paradise. The Brynteg holiday resort facilities include a restaurant, bar, indoor swimming pool, gym, luxury spa, adventure park and a soft-play area for kids.
Yorkshire
Offering the ultimate in UK holiday luxury with 5 star facilities along with spectacular scenery of the Yorkshire Dales and tranquil surroundings, the Yorkshire park is perfectly located to discover beautiful villages, Yorkshire countryside, landscapes and waterfalls in the surrounding area.
Littondale Park Leisure Holidays Yorkshire Littondale
A perfect leisure break escape with some of the most beautiful unspoilt landscapes with incredible hiking and cycling routes. This unique holiday resort offers 5 star glamping pods and safari tents.
Herefordshire
A quiet, peaceful retreat in the rolling hills of Malvern, offering the best of UK countryside holidays in Herefordshire. The holiday cottages are ideal for a tranquil break or an adventurous family getaway. There is plenty to see at the park and surrounding area and you're sure to find something to suit the whole family throughout the year.
Malvern View Park Leisure Holidays Herefordshire Malvern View
A leisure retreat offering the best of the countryside, positioned in the Malvern Hills between Worcestershire and Herefordshire. Check out the website photos and facilities to appreciate the range of holiday cottages on offer.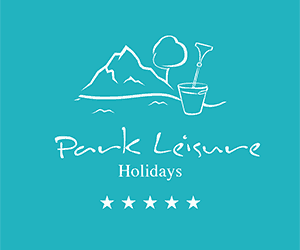 COVID-19 Coronavirus Pandemic : With international travel being severely limited for British holidaymakers, demand for holiday homes in the UK has soared in 2022. People are attracted to the appeal of an outdoors holiday lifestyle and the safety of self-contained accommodation, in order to minimise the risks from coronavirus.
Book your next holiday with confidence and secure your 2022 holiday in England or Wales by paying a £50.00 deposit. Full payment must be made 4 weeks prior to your arrival and the start of your vacation.
How to Enter a Promotional Code at Park Leisure Holidays
This year we have already promoted a 25% discount promo and we will keep you posted on any new promotions on this page. Please follow this simple guide to redeem a code offer:
As a starting point, please visit the official site: ParkLeisureHolidays.co.uk.


Now choose a leisure park for your holiday, including destinations at: Cornwall, North Wales, Yorkshire and Herefordshire.


Select the arrival date and departure date for your leisure break.


Enter the room occupancy requirements, including the number of adults, children and infants.


Next, please click the green 'SEARCH' button.


Now you can refine your search to choose a luxury holiday home for your needs.


You can choose properties based on several features, including: the number of bedrooms, wheelchair accessibility, pet-friendly and outdoor deck.


You can filter your accommodation by type, including Holiday Home, Holiday Lodge, Glamping or Cottage.


If you have young infants travelling with you on holiday, you can choose extras including a toddler high chair or an infant cot.


Now complete the short form and add your name, email address, home address and phone number.


To save money, please click 'SAVE AND CONTINUE' and this will take you to the 'PAYMENT' screen.


On the left side of the screen, it says 'Redeem promotional code'.


In the space provided, please enter (or copy and paste) a valid code where it says: [PROMOTIONAL CODE].


To pick up your discount offer, please click the 'REDEEM CODE' button.


And that's it! Your holiday accommodation room rate will be reduced in accordance with the terms of the offer (please see above).


Finally please click the green payment button at the bottom the screen to take your discounted purchase into the secure payment area provided by WorldPay.
Next Steps to Save Money on UK Holiday Home Rental
ParkLeisureHolidays.co.uk is the holiday division of Park Leisure 2000 Ltd, a company which offers 5-star accredited coastal and country parks backed up with first class service.
Park Leisure Holidays is dedicated to creating quality experiences that leave holidaymakers with memories that last a lifetime. From Wales to Cornwall, from Lodges to Glamping Pods, there is a park and an experience that's suited to everyone.
There are 5 beautiful holiday parks to choose from at Park Leisure, situated at breath-taking coastal locations or scenic country retreats and you can view the latest offers and promotions when you visit ParkLeisureHolidays.co.uk.