Spa Breaks in the UK, Europe & Worldwide Destinations
Look out for our exclusive coupon code promotions to help you save money when you treat yourself to a luxury break at a spa located in the UK, Europe and other worldwide destinations. Let's compare the voucher promotions at SpaBreaks and Spafinder.
Discount Code Promotions for Spa Breaks
Are you searching for a SpaBreaks.com voucher codes? We invite you to check out the featured offer below:

View Discount Codes
& Open Site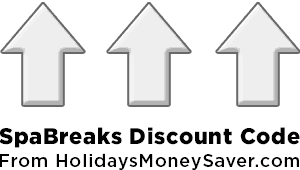 How does this work?
Firstly, go to SpaBreaks.com as normal.
When you are ready to purchase online, click the 'ADD A PROMO CODE' button.
Next, enter the special discount code ###### (REVEALED ABOVE).
Now click 'APPLY'.
And that's it! Congratulations, you have received your discount.
Finally click 'Proceed to Checkout' and take your discounted purchase into the secure payment area.
The site offers low-cost spa days and holidays to individuals and groups in the UK, across Europe and beyond. Treat yourself or your partner to a luxury gift voucher package and save 10% on your purchase using our discount promotion.

How to Save 10% at Spafinder Wellness 365
Exclusive voucher code discount deal for Spafinder:

Get Spafinder 10% Voucher Code & Open Site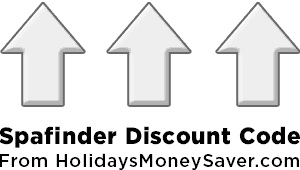 How does this work?
This promotion provides 10% OFF all Spafinder Wellness 365 gift voucher orders over £50.00.
When you go to the Spafinder.co.uk website, the full price applies to all voucher purchases.
However, using the Spafinder Wellness 365 links we provide on this page, the price is automatically discounted by 10% using the code #######10 (REVEALED ABOVE).
Simply complete the short online form, select the card amount, add a personal message greeting and then click the green 'Check Out' button to save 10% on your gift purchase.
This promotion is also valid for the bulk purchase of multiple gift vouchers for corporate events and weddings. Some of the high profile spa partners include Champneys, Bannatyne's Spas, The Sanctuary in Covent Garden, Tranquillity Spa at Esporta Clubs, Pennyhill Park Hotel & Spa and Beyond MediSpa at Harvey Nichols.