The Vila Galé group is ranked in the top 200 hotel companies in the world and is one of the largest hotel groups in Portugal. The hotels and resorts are located in the countryside, main cities and also at the best beaches.
Are you searching for a discount voucher code for Vila Galé hotels and resorts? In recent weeks HolidaysMoneySaver.com has posted 25% promo code vouchers and now we introduce an official discount offer for 2022.
This next offer is our most popular promotional code for 2022 - 2023: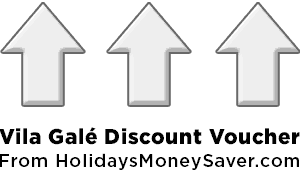 The company currently manages 34 hotels, with 25 hotels in Portugal (Algarve, Beja, Évora, Elvas, Oeiras, Cascais, Sintra, Ericeira, Estoril, Lisbon, Coimbra, Porto, Braga, Douro and Madeira) and 9 hotel properties in Brazil (Rio de Janeiro, Fortaleza, Caucaia, Salvador, Guarajuba, Pernambuco, Touros and Angra dos Reis). This amounts to over 7,000 rooms and suites, with over 15,000 beds.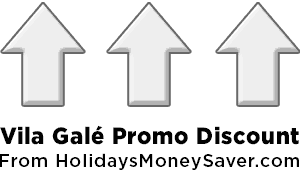 Notes regarding the promotion above:
The Vila Galé loyalty program ensures you get the best discount offers for your stay at all hotels in Portugal and Brazil.


The program has two levels: VILA GALÉ STAR and VILA GALÉ PREMIUM.


FREE to join and here is no annual fee.


You get a direct room rate reduction in accommodation ranging from 10% to 15% DISCOUNT.


Receive 10% to 15% DISCOUNT on restaurant and bar prices.


Receive 10% to 15% DISCOUNT on SPA massages and treatments prices.


Receive 10% to 15% DISCOUNT on laundry rates and secretarial services.


Early Check-in (subject to availability).


Late Check-out (subject to availability).
Get up to 25% OFF with these Special Promotions
Introducing the latest seasonal offers where you can SAVE up to 25% on your accommodation booking: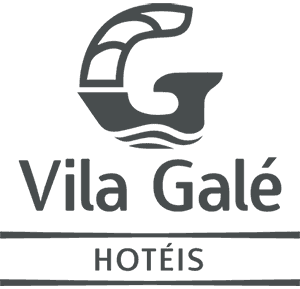 Please see the special terms and conditions with each offer. OK, let's introduce the latest promotions which include a new 15% offer and a 'Kids Stay Free' deal.
HOTEL GRAND OPENING at Vila Galé Serra da Estrela, Portugal
Look out for special promotions for a new hotel launch at Vila Galé Serra da Estrela in the central region of Portugal.
NEW HOTEL LAUNCH at Vila Galé Collection Alter Real, Portugal, Portugal
We have recently featured a new special voucher code for a hotel grand opening at Vila Galé Collection Alter Real, Portugal in the Alentejo region of Portugal.
How to Submit a Discount Voucher Code at VilaGale.com

To start, please visit the official website as normal: VilaGale.com.


Please note there is no promo code field on the hotel search bar, however you can enter a valid voucher code on the hotel detail page, on the right side of the screen.
Portuguese: Vale de Desconto : Adicionar vale (olhe acima).
Deutsch: Gutschein : Gutschein hinzufügen (schau hinauf).
Español: Vale de Descuento : Añadir vale de descuento (mira arriba).
Français: Bon de Réduction : Ajouter bon (regarder au-dessus).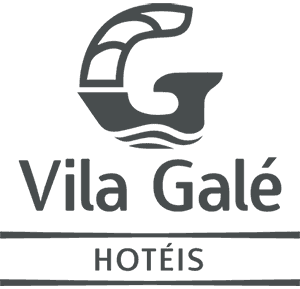 View All Hotels: Special Promotions
PORTUGAL
PORTO AND NORTH
Vila Galé Collection Braga
Vila Galé Collection Douro
Vila Galé Douro Vineyards
Vila Galé Porto
Vila Galé Porto Ribeira
CENTER OF PORTUGAL
Vila Galé Coimbra
Vila Galé Serra da Estrela (NEW HOTEL)
LISBON COAST
Vila Galé Ericeira
Vila Galé Sintra
Vila Galé Cascais
Vila Galé Estoril
Collection Palácio dos Arcos
Vila Galé Ópera
ALENTEJO
Vila Galé Clube de Campo
Vila Galé Évora
Vila Galé Collection Elvas
Vila Galé Collection Alter Real (NEW HOTEL)
ALGARVE
Vila Galé Albacora
Vila Galé Tavira
Vila Galé Ampalius
Vila Galé Marina
Vila Galé Cerro Alagoa
Vila Galé Atlântico
Vila Galé Collection Praia
Vila Galé Náutico
Vila Galé Lagos
MADEIRA
Vila Galé Santa Cruz
BRASIL
CEARÁ
Vila Galé Fortaleza
Vila Galé Cumbuco
VG Sun Cumbuco by Vila Galé
RIO GRANDE DO NORTE
Vila Galé Touros
PERNAMBUCO
Vila Galé Eco Resort do Cabo
BAHIA
Vila Galé Marés
Vila Galé Salvador
RIO DE JANEIRO
Vila Galé Rio de Janeiro
Vila Galé Eco Resort de Angra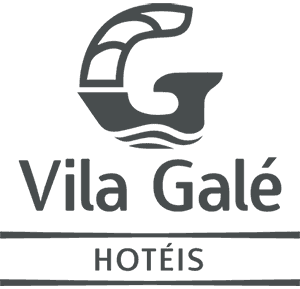 Vila Galé Club
In order to offer even more advantages to its customers, Vila Galé has established a partnership with several brands:
Norauto
Club clients are entitled to 10% discount on the Official Vehicle Maintenance and 5% discount on repair shop services (except tires).
Celeiro
Clients are entitled to a 10% discount on any purchase made at a Celeiro store (you have to request for "Vila Galé & Celeiro Card").
Sixt Rent a Car
Vila Galé Club customers are entitled to 10% discounts on the rental of any Sixt vehicle in Portugal.
Fitness Hut
Discounts offered at gym, clubs and classes.
Sweetcare
Vila Galé Club members are offered 10% discounts on purchases made at Sweetcare, by using their Vila Galé STAR and Vila Galé PREMIUM cards.
YSC
Offers at Yellow Star Company.
Pilar 7
Clube Vila Galé discount at Pilar 7 Bridge Experience.
Next Steps
Coronavirus COVID-19: view the latest information and check which hotels are open worldwide at VilaGale.com.
Learn more and view the latest offers when you visit VilaGale.com.