Are you searching for a promo code discount for Sandos Hotels & Resorts for holiday bookings in 2019-2020? Here comes the good news because we have 2 code promo offers to make your money go further on your vacation in 2019 or 2020 and this next offer expires on 31st December 2019: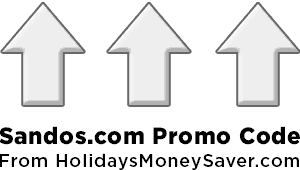 How to Use the Code
Please enter the code promo in the hotel search bar (just underneath 'DESTINATION') on the website home page at Sandos.com.
Book directly at Sandos.com and enjoy a free car rental for two days, with a bottle of water, snack and fruit for the journey.


The car rental includes a fully comprehensive insurance.


Upon arrival at the hotel, a voucher will be provided to you at the reception desk that can be used when picking up the car and is valid for any day of the stay.


Valid for 5-night minimum stay, with the delivery and pick-up of the car occuring at the hotel.


The T&Cs of the rental car agency apply.


Charges will apply for renting the car more than 2 days or for choosing a higher category car.


This offer is valid until 31/12/2019.
Learn More About Sandos
This is a hotel chain with 10 establishments located in some premier holiday destinations, such as Mexico, Tenerife, Lanzarote and Benidorm. Each resort provides all-inclusive packages, maintaining high standards in services and facilities. For Sandos Hotels & Resorts, quality and the care of the environment are two key factors of major importance. The company philosophy is based on the idea that each one of their hotels keeps the personality and traditions of the local area, while also offering its own personal style.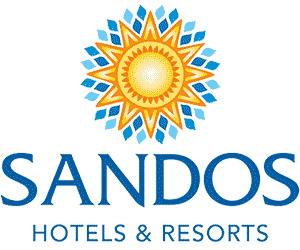 OK, let's take a look at this second offer for hotels and resorts in Mexico: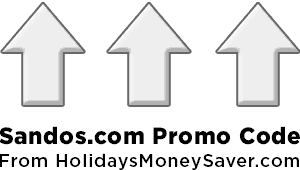 How to Use the Code
Please enter the code promo in the hotel search bar on the website home page at Sandos.com.


Valid only when you book directly at Sandos.com.


Free Transfers: Book your stays for 5 nights or more you can get free shared transfer service at Sandos Hotels & Resorts, Mexico.


Offer is valid at Sandos Playacar, Sandos Caracol, Sandos Finisterra, y Sandos Cancún luxury resort.


This offer is also valid until 30/04/2020.
Deals at 20%, 25%, 30% & 40% Discount: View Offers
We have news of special offers which include seasonal early booking discounts for summer and winter in Mexico and Spain. Transfer and airport pickup deals are offered in Mexico. In Spain, look out for the Royal Elite Room offer and save up to 40% discount. Also in Spain, deals are available on Wellness Packages and Deluxe Select, with savings up to 25% OFF plus a special discount offer for residents of the Canary Islands.
MEXICO
CANCUN ~ Sandos Cancun (Cancun Lifestyle Resort)
LOS CABOS ~ Sandos Finisterra (Finisterra Los Cabos)
PLAYA DEL CARMEN ~ Sandos Caracol Eco Resort (Caracol Eco Resort) ~ Sandos Playacar (Playacar Beach Resort)
SPAIN
BENIDORM ~ Sandos Monaco (Monaco Beach Hotel & Spa) ~ Sandos Benidorm Suites
IBIZA ~ Sandos El Greco (El Greco Beach Hotel)
LANZAROTE ~ Sandos Papagayo (Papagayo Beach Resort)
TENERIFE ~ Sandos San Blas


Next Steps
Learn more and view the latest offers
when you visit Sandos.com.