Are you searching for a promo code for KLOOK? Here comes the good news because we have a collection of worldwide KLOOK promo codes for new customers and also separate codes for repeat purchase sales for existing customers. The offers are presented in tiers according to where you live and the minimum spend prices: $30, $40, $50, $80 and $100.
Ideal for your next holiday vacation, you can save money on:
Attractions & Shows # Tours & Sightseeing # Food & Dining # Activities & Experiences # Special Activities # Transport & Wi-Fi
OK, let's have a look at this new promotional offer:
View Promo Codes & Open Site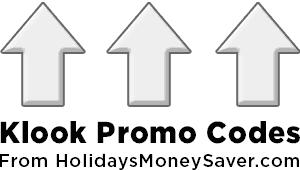 How to get a Discount at KLOOK
Firstly register and sign up for free at Klook.com because you cannot purchase anything at Klook unless you register.


For extra speed, you can sign up with Facebook, Wechat, or simply enter your email address and choose a password.


Now select the activity you wish to purchase and click 'BOOK' (choose tour package, dates, quantity, etc).


Go to the checkout page where it says 'Select Package Options' at the top of the screen.


On the centre of the screen in the section: '3 Payment Type', click the green box which says 'Use Promo Code'.


Enter your promo code (shown above) to redeem your discount and click 'Redeem'.


Your valid code will highlight with the word 'Applicable' and an orange tick.


Congratulations, you have just saved money on your next purchase at Klook!
Klook Price Guarantee
You can't go wrong because they will "refund double the difference…if you find a cheaper price!"
Klook Reviews
The packages on sale are handpicked experiences and the system is powered by millions of user reviews, so that you can always get realistic feedback on each product experience, including Disneyland, the Empire State Building, the Eiffel Tower, the Enchanted Kingdom, Universal Studios, Stonehenge and of course the Hong Kong Airport Express along with numerous other transport services.
Look out for the seasonal offers in Barcelona (recent offers have included a Klook exclusive -15% to -20% discount), including the Montserrat Half or Full-Day Tour from Barcelona and the Palau de la Musica Catalana Fast Track Ticket in Barcelona.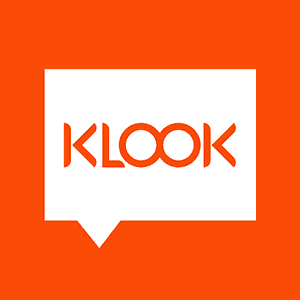 Which Promo Code is Right for Your Country
The regions of the world are targeted into 3 tiers:
TIER 1: HONG KONG, TAIWAN, & SINGAPORE.
TIER 2: MYANMAR, & PHILIPPINES.
TIER 3: FRANCE, NEW ZEALAND, HUNGARY, SWEDEN, MONTENEGRO, INDONESIA, UNITED KINGDOM, IRELAND, CANADA, UNITED STATES, UNITED ARAB EMIRATES, INDIA, SWITZERLAND, KOREA, REPUBLIC OF, ITALY, SPAIN, AUSTRIA, THAILAND, VIETNAM, POLAND, NETHERLANDS, GERMANY, FINLAND, PORTUGAL, JAPAN, CROATIA, & LATVIA.
Pay In Your Currency
Leading Currencies:
GBP British Pound
SGD Singapore Dollar
HKD Hong Kong Dollar
MYR Malaysian Ringgit
TWD New Taiwan Dollar
USD U.S. Dollar
CNY Chinese Yuan
KRW Korean Won
Other Currencies:
AED U.A.E Dirham # AUD Australian Dollar # CAD Canadian Dollar # CHF Swiss Franc # DKK Danish Krone # EGP Egyptian Pound # EUR Euro # FJD Fijian Dollar # IDR Indonesian Rupiah # INR Indian Rupee # ISK Icelandic Krona # JOD Jordanian Dinar # JPY Japanese Yen # KHR Cambodian Riel # LAK Lao Kip # LBP Lebanese Pound # MAD Moroccan Dirham # MGA Malagasy Ariary # MMK Burmese Kyat # MOP Macau Pataca # MUR Mauritian Rupee # MXN Mexican Peso # NOK Norwegian Krone # NZD New Zealand Dollar # OMR Omani Rial # PHP Philippine Peso # QAR Qatar Riyal # RUB Russian Ruble # SEK Swedish Krona # THB Thai Baht # TRY Turkish Lira # VND Vietnamese Dong # ZAR South African Rand
Learn More about the Company Philosophy
They want to: Make it simple for you to enjoy everything a destination offers.
Travel should be all play and no work. With so many activities waiting to be discovered, their goal is to connect travellers with the experiences they want and need.
You can learn more at the official KLOOK website: Klook.com
.