Iberian Escapes specialises in luxury holidays in the Algarve, the rest of Portugal and Spain. This travel company is a bespoke luxury concierge destination management agency that offers high-end tourism, tailor-made events and unforgettable holiday experiences.
Ideal for weddings and group holidays, they have a large team of professionals who are ready to make your trip as memorable as possible, without you having to worry about anything. The team will arrange everything from the ordinary to the extraordinary, from the beginning of your journey until the end.
The most appealing destinations include the Algarve, Lisbon, Porto, Azores, Alentejo, Coimbra, Evora, Nazare, Obidos, Sesimbra, Sintra, Cascais and Tomar.
Promo Code Vouchers for Iberian Escapes in Portugal & Spain
If you're searching for a promo code or discount voucher for Iberian Escapes in 2020, you've come to the right place: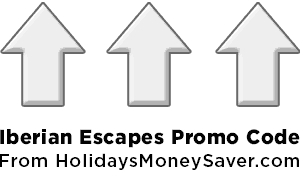 We have created a handy guide to explain how to submit how to submit a voucher code at Iberian-Escapes.com to make sure you pay the lowest price when you book your next luxury holiday or travel experience.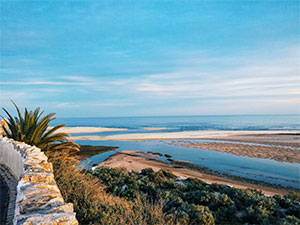 How to Enter a Discount Promo Code at Iberian-Escapes.com
As a starting point, please visit the official website as normal: Iberian-Escapes.com.


Now please select a luxury holiday home rental or multi-day tour package of your choice.


Scroll down the page, go to the availability calendar and select your dates.


The available free dates are shown with green shading on the monthly calendar.


Simply choose the starting date of your holiday and the system will automatically fill in the calendar dates for you. For example, if you have selected a 7-day holiday, just select the arrival date of your holiday and the full week will be automatically selected based on your start date. Similarly, if you have chosen a 14-day holiday, it will work in the same manner, even if your vacation spans across two different months.


Please click 'Book Now' and a small booking window will appear, showing your 'Check-in' date and 'Check-out' dates, along with the cost per room and the number of guests per room.


In the bottom centre of the 'Book Now' window, it show the total price of your holiday.


Now here comes the important part! In the bottom left corner, it shows 'Apply Promo or Voucher'.


Please enter a valid code in the box [Promo / Voucher] and then click the [Apply] button.


Next, please click the 'Continue' button and you will see the reduced holiday rates in the search results.


Finally enter your details and please fill out the short form to take your discounted purchase into the secure checkout area.


Français: [Réserver] >> 'Appliquer un code promo' >> [Promo / Bon] = Code Promotionnel = Code de Réduction >> [Appliquer] >> [Continuer].

Next Steps
Please remember to visit our web page again when we post the latest voucher promo codes for 2020 and in the meantime, now is your opportunity to book a holiday of a lifetime or an unforgettable travel experience when you go to Iberian-Escapes.com.