Are you searching for a ClearMe.com free trial promo code in the US? Today we have a free trial membership discount code for 2020-2021, so let's get started. We also have a membership voucher coupon and you can save $30 when you sign up for CLEAR, a discount saving worth over 16%.
CLEAR uses your eyes and fingerprints to confirm your identity, helping you breeze through U.S. airports, sports stadiums, student enrollment services and much more.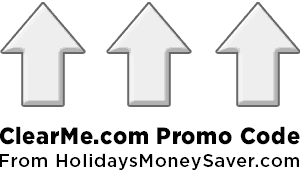 How to get Free Trial Membership at ClearMe.com
This discount is only available at the official website: ClearMe.com.


To get started, please click the 'GET CLEAR' button on the home page.


This will take you to 'YOUR DETAILS' page.


Now please enter your name, email address, zip code and date of birth.


This will take you to the 'PLAN & PAYMENT' page, where it will display: 'Annual Standard Membership: $179'.


In the middle of the screen it shows: [Enter Promo Code].


Just enter the code above and then click the 'APPLY' button.


And that's it! Now it will display:


2 Month Trial (includes family) $0

Total payment due $0


That's right, there is nothing to pay today! Congratulations, you have just landed a free membership trial for 2 months.


Now simply complete the short form to get your free trial at CLEAR.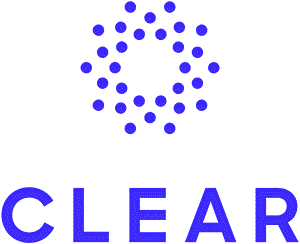 Sports Arena Venue Security
CLEAR is an established security clearance provider at numerous sports venues in the US, including:
American Airlines Arena • Citi Field • Oakland Coliseum • Banc of California Stadium • Staples Center • Avaya Stadium • Darrell K Royal - Texas Memorial Stadium • RingCentral Coliseum • Centurylink Field • Centurylink Field • Comerica Park • Oriole Park at Camden Yards • Madison Square Garden • T-Mobile Park • Yankee Stadium • Target Field • Oracle Park • Globe Life Park in Arlington • Staples Center • Suntrust Park • Coors Field • Progressive Field.
CLEAR is also the official biometric identity and ticketing partner of Major League Baseball in the United States.
Airport Security Identity Verification

CLEAR is the fastest and most predictable way to get through airport security. The goal is to make travel and security faster, more predictable, and seamless. Using biometric technology along with current security practice, CLEAR is able to remove the more tedious processes from the system. Fewer documents, metal detectors, and physical screening are just some of the improvements this service has brought to airports.
CLEAR has proven popular with Delta Airlines, United Airlines, Hertz car rental services and student enrollment in the US.
Being a CLEAR member means you can breeze right past the long lines and go straight to screening, with any airline, any status. There is a wide array of trial memberships and family plans available to get members moving faster.
How to Get Started

CLEAR is available in 60+ airports and sports venues across the United States. Enrolling is easy, it only takes a few minutes to get started at ClearMe.com.
After you sign up, you can enjoy accelerated screening in the airport security ID line. The service will take care of identity verification, so you can walk straight up to the security bins without any hassle.